There is no better time to move to Utah than the present, especially if you are looking for a place to run a business.
In 2021, according to a report by Forbes, Utah had the biggest growth in GDP out of all 50 states. In fact, the Beehive State's economic development has outperformed most other states in recent decades. In just the past five years, Utah's GDP grew by a staggering 19.1 percent, the second highest rate for that period in the country.
Going back even further, Utah's GDP has grown by 36.6 percent since 2010, reaching an annual average of $168.62 billion in 2020. And if that isn't impressive enough, Forbes reported that Utah experienced its highest quarterly GDP in the state's history last year when GDP rose to $178.2 billion in Q1 2021.
So what kept Utah's economy driving forward even after 2020's economic hardships? Afterall, the state's annual real GDP only fell about 0.1 percent from 2019 to 2020. I would point to three things – the growth of Utah's rural areas, the state's dedication to entrepreneurship and innovation and the rise of Silicon Slopes.
Rural Utah
Salt Lake City might be leading the state's economic growth efforts, but rural Utah is providing the means to continue that growth. As more businesses and tech entrepreneurs pour into the state, rural communities have become a necessity for relocation opportunities.
As the business community continues to flourish in the state, rural towns have offered startups and tech companies opportunities and resources that the big city can't, such as affordable housing, office space and lower lease rates. Areas like Ephraim in central Utah are growing at noticeably higher rates than recent years as they continue to attract business leaders and tech entrepreneurs to the countryside.
New rural projects like Ephraim Crossing, Ephraim's newest mixed-use campus featuring business, retail and residential living space, are being constructed to accommodate the growing demand for business and tech space. Ephraim Crossing is preparing for new residents as early as this summer.
Construction at its first residential community, the Estates at Ephraim Crossing, is underway, with its first move-in expected at the end of July. The neighborhood offers four model home options up to 3,200 square feet, including three one-story floor plans and one two-story floor plan. Homes include up to six bedrooms and four baths, with optional finished or unfinished basements.
Townhomes at the Village at Ephraim Crossing is also in the works and will begin construction this April, with rental units expected to be move-in ready by the end of the year.
Once completed, Ephraim Crossing will include top-tier business spaces and retail shops. The first building planned for the business sector at Ephraim Crossing is a two-story, 32,000 square-foot tech office and co-working facility.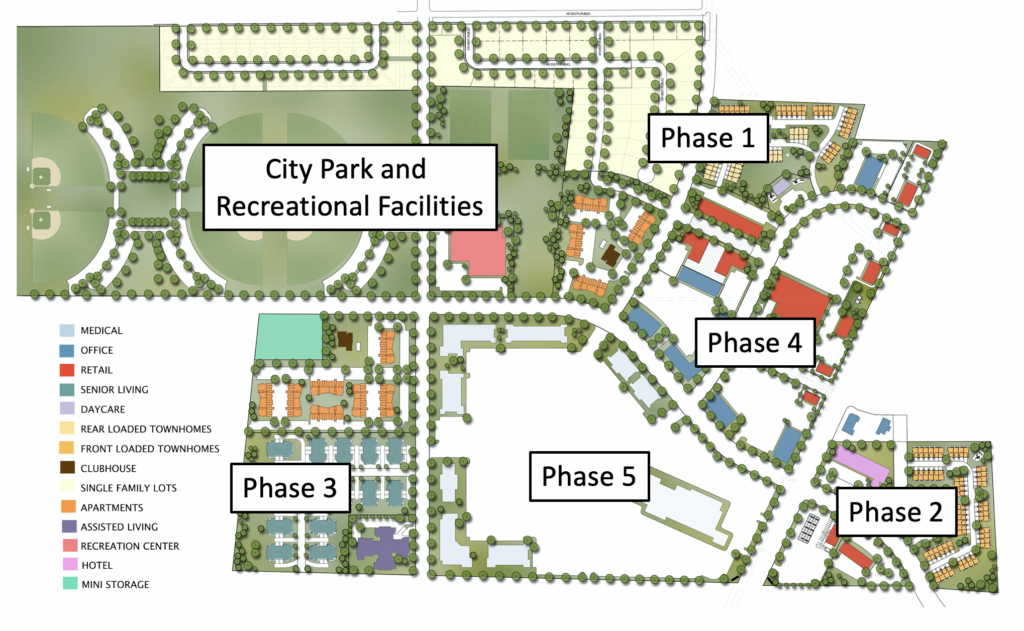 Wasatch Innovation Network
Last year, Utah made a big push to become a state of innovation and where entrepreneurs could grow successful businesses. The Salt Lake Chamber announced plans for what they referred to as the Wasatch Innovation Network, a major economic campaign that is designed to offer resources and top economic conditions for startups and other businesses to grow quicker than they would in other states.
The ultimate goal of the campaign is to create upward mobility across all industries and accelerate job growth throughout the state. Utah leaders are working to create an even stronger economic ecosystem that can compete on the world stage, with initial objectives that include lobbying for better policies related to transportation, tax incentives, workforce development, etc.
Silicon Slopes
Utah has already demonstrated its ability to foster a economic system primed for innovation and business development. Since the early 2000a, the state has worked to put Silicon Slopes, its centralized area for tech startups, on the map. Today, tech positions account for 1 in 7 jobs across the state.
The tech industry is still on the rise and contributing about $30 billion to Utah's overall economic growth every year. In fact, the industry has grown so much in recent years that top tech companies are extending past the city walls and into rural communities to take advantage of the countryside's affordable lifestyle.